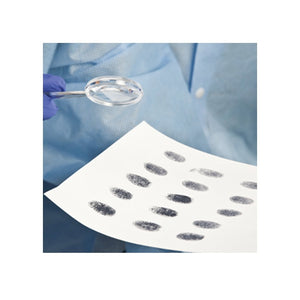 After a crime has been committed, the evidence left behind can identify a potential culprit, although a single piece of evidence is not usually enough to convict someone. Even in this age of DNA, fingerprints and blood stains are still important at helping to identify a criminal.
In this experiment your students will learn to detect and analyse fingerprints and then use these techniques to solve a classroom crime.
For 10 groups of students.
Time required: 50 minutes.
Kit includes: instructions, brushes, magnifying lens, fingerprint cards, black dusting powder, fluorescent green and grey dye dusting powder, fingerprint lifters.