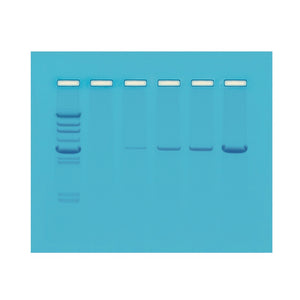 This experiment introduces students to the principles and applications of the Polymerase Chain Reaction (PCR). This Edvotek simulation experiment does not contain human DNA and does not require a thermal cycler.
Kit includes: instructions, ready to load DNA samples, agarose powder, practice gel loading solution, electrophoresis buffer, DNA stain and fine tipped transfer pipettes.
All you need: electrophoresis equipment and micropipettes.
Time required: 45 minutes.
For 8 Gels.